Posted: Monday, April 18, 2016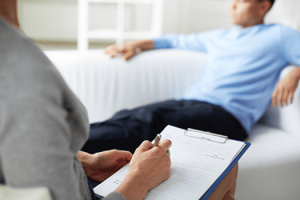 For the Spanish-speaking population nationwide, accessing healthcare is often confusing and fraught with obstacles. Statistics from the US Census Bureau shows that Latinos are the least likely of any ethnic group to visit any kind of medical provider, and other studies suggest fewer than one in eleven Hispanic-Americans with mental illness seek behavioral health treatment. In an attempt to bridge this divide, The Providence Center recently launched an Intensive Outpatient Program (IOP) entirely in Spanish that provides culturally competent services. When the Latino IOP program is fully instituted, mental health and substance abuse sessions will be held three times a week for three hours.
The IOP format is a high level of outpatient care that includes elements like group discussion and one-on-one counseling. It's primarily designed to help clients continue their long-term recovery, but is usually unavailable to non-English speakers. When many Latinos initiate their own recovery, they often don't make it past the beginning stages because of the lack of appropriate treatment programs.

The Latino IOP is the creation of Sandra Victorino, an associate director in TPC's Behavioral Health Outpatient (BHOP) Department. "When BHOP would have groups come in and make presentations, one of our therapists, every time, would ask 'do you have bilingual programs?'" said Victorino. "The answer was always 'no,' so I thought there needed to be a program entirely in Spanish."

The most obvious hurdle in treatment for the Latino population is the language barrier; even with translation, a lot of important context can be lost. "Replicating these services in regular programs can also take a toll on the staff, especially when it's not their job. Not having to translate means they can focus their efforts completely on delivering effective treatment," said Victorino.

But the obstacles go far beyond the translation. Angel Garcia is a facilitator in the new IOP, and has seen firsthand the cultural difficulties Latinos face in his full-time job is as an assistant manager and substance abuse specialist in TPC's Latino Services Team. "A big part of the problem is the cultural stigma and shame around mental health that persists in Latino culture. There's still this idea that if you're not well, you should be strong enough to deal with it on your own," said Garcia. Many who are seeking treatment for an issue do not even inform their immediate families.

The program's staff, which includes two facilitators, a case manager and a psychologist keep these issues in mind. "A huge advantage of this IOP is that we recognize where these clients are coming from and design treatment in culturally sensitive ways," said Victorino. "Rather than asking a client about their family's history of mental illness, we would ask questions like 'did someone in your family cry for longer than others after a family member's death?,' or 'did someone use religious services more than others?'" These small distinctions can make a big difference in reaching people.

When a client gets referred to the program, they start with an intake and staff performs insurance authorizations. Garcia handles discussion for the second half of every substance group. "These group sessions give clients a chance to share their experiences and know they are not alone," said Garcia. He comes up with topics to facilitate discourse tries to build off the lessons learned in the previous session. "Using a variety of tools like readings, videos, and group activities, I teach clients about coping strategies, personal assessments and tips for keeping with recovery."

In addition to group discussion and curriculum, the Latino IOP gives patients access to:
Case management
Medication management
One-on-one counselling
Connection to aftercare and health and wellness resources

Right now, the substance abuse side IOP is up and running (every Monday, Tuesday, and Thursday from 4:30 to 7:30), and Victorino and the rest of the staff hope to have the mental health side fully operational in the next few months. "We're very excited for the opportunity to make these services available to an underserved population."

If you know of a client you'd like to refer to the Latino IOP, please contact Sandra Victorino at (401) 432 -7894.