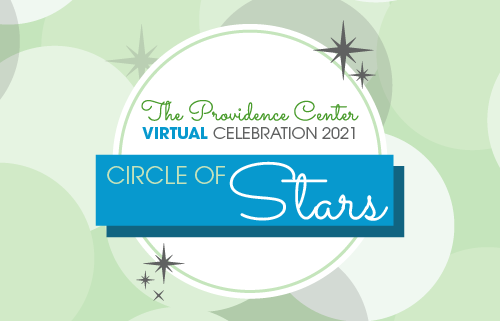 We hope you will join us for our Circle of Stars virtual celebration in support of our innovative life-saving mental health and addiction care. The event will be streamed LIVE from the Rhode Island Convention Center on Wednesday, October 20 from 7:00 pm – 8:00 pm. On this special evening, we will honor Steve Sadler, Owner of Performance Environmental, LLC.
The stress from unemployment, isolation and childcare issues related to COVID-19 has had an unparalleled effect on our community. Countless children and adults that have not experienced depression or anxiety prior are now reaching out to The Providence Center in severe crisis.
Proceeds will benefit The Providence Center's COVID-19 Emergency Fund and help to provide increased access to emergency services; compassionate mental health and substance use treatment; specialized programs for the homeless, veterans, and children; along with assistance with basic needs such as housing, food, and clothing.
Every gift matters
Everyone is welcome to participate in our virtual event. To receive your complimentary virtual admission link, please contact Cezarina (Sue) Jackson, Special Events Coordinator at (401) 921-8508 or cajackson@carene.org.
To register as a sponsor Click Here >>
To help meet the emergent needs of caring for our patients in crisis, please make a gift today and provide hope for recovery.