Posted: Wednesday, May 31, 2017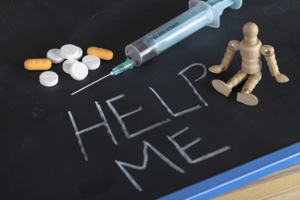 One of the most – if not the most – devastating realities for Rhode Islanders is the state's soaring rate of drug overdoses in the past few years. In fact, according to the Centers for Disease Control and Prevention, in 2015, Rhode Island ranked 5th in the country for highest percentage of deaths due to untreated Substance Use Disorders (SUD) with a total of 310 deaths.

At The Providence Center (TPC), staff are committed to providing a broad range of quality services to adults and adolescents struggling with substance use. From outpatient to residential programs, our supportive staff works closely with clients to help ensure a "whole person" recovery.

Using the American Society of Addiction Medicine's (ASAM) patient placement criteria, TPC is able to appropriately place clients in the programs most suitable to their needs. Placement criteria for adolescents and adults are developed through a patient assessment that evaluates an individual's withdrawal potential, biomedical conditions and complications, readiness to change, living situation, and continued problem potential.
Numbers from 0.5 - 4 are used to symbolize individuals' service intensity needs with 0.5 being early intervention and 4 being medically managed intensive inpatient services. A number of services fall within these two gradations and serve as benchmarks along this continuum. For example, outpatient services have a ranking of 1 and residential/inpatient services rank 3. A person can move up or down the scale without necessarily being placed in a new level of care.

For those whose treatment needs require great intensity, for example a level 3.7 or higher, TPC's Crisis Stabilization Unit (CSU) works as an alternative to hospitalization or a step-down after a hospital stay. The unit provides short-term care for patients experiencing an acute psychiatric and/or substance use crisis that could escalate to a point of requiring hospitalization. Patients must be voluntary and can stay in the CSU for up to five days. TPC's on-site emergency services at Kent and Memorial Hospitals often divert individuals from unnecessary hospitalization. These services are provided to children, adolescents, and adults experiencing a psychiatric or substance abuse emergency.

TPC's next level of treatment falls at an ASAM level of 3.5. For clients at this benchmark, TPC offers residential programs known as Roads to Recovery. The men's program, a 42-bed facility located in Cranston, R.I., implements the Recovery-Oriented Systems of Care (ROSC) model as its method for recovery is client-centered. This model allows residents to follow different recovery practices such as working with recovery coaches, completing a 12-step program or working with faith groups. Men joining the home must be voluntary and cannot be in active detox.

The women's program, located in Wyoming R.I., is a 22-bed facility that also follows the ROSC model focusing on trauma, domestic violence, developing positive relationships, sexuality, education, and parenting skills, among others. Women joining the home must be voluntary and cannot be in active detox. After completing time in residential treatment, most patients will participate in Intensive Outpatient (IOP) services, level 2.1.

Programs like Quitting Time and Women's Day are just a few of the many Intensive Outpatient Programs (IOP) offered at TPC three times a week, three hours a session. These continued care programs are based on a patient's needs and motivation to stay sober. They include group and individual therapy opportunities, developing coping skills, medication management, and gaining insight into addiction and recovery processes. This allows time for an individual to work towards a career and or education while continuing to rebuild their life.
TPC also provides on-site programming at the Rhode Island Adult Correctional Institute to help inmates learn new skills and behaviors that will support their recovery from substance abuse and help them to avoid future criminal behavior. Services are designed reduce re-offense and relapse, and provide the supports inmates need in order to make lasting changes in their lives. Upon release, a program known as Recovery Net (level 2) is available to help to meet the needs of men and women with substance use issues who are re-entering the community.

It's important to remember that substance use issues do not discriminate and can happen to anyone. Many people experience bouts of anxiety and depression throughout their lives, and many times these feelings pass on their own. Others may turn to drugs or alcohol as a way to cope. In these cases, TPC offers outpatient and psychiatry services (levels 0.5 - 1) that help individuals sort through their feelings and focus on positive outcomes. These one-on-one meetings address drug and alcohol addition, depression, anxiety, stress, post-traumatic stress disorder, and couples and family issues.

Anchor Recovery Community Centers, located in Pawtucket and Warwick, R.I., provide a peer recovery support system. Anchor Recovery is designed to assist people experiencing substance use issues in remaining engaged in support services during various stages of their recovery. These centers are led by peer recovery support specialists who have changed their lives and want to help others through health and wellness activities, social events and a sense of community. Anchor also provides recovery support services in West Warwick in association with Thundermist Health Center and in all units of the Department of Corrections.

Whether a person is just beginning their journey through treatment or is starting over after years of success, TPC works to get to the heart of the issue to make the changes necessary for long-term recovery and for personal and professional success.

Substance abuse has become an epidemic here in Rhode Island. Regardless where an individual is in their journey to recovery, TPC's patient-centered behavioral health care system will work to place them in a program that best suits their needs. To learn more about these services and others we offer, visit: https://providencecenter.org/services